Three - Some - Thing
JONNY DETIGER | NEVIL DWEK | BEATRICE PEDICONI
June 27 – July 27, 2018
Opening Reception: Wednesday, June 27 - 6 to 8 pm
Summer hours- July: Tuesday – Friday 12-6pm or by appointment
ELGA WIMMER GALLERY is pleased to present "Three - Some – Thing ", an exhibition of three contemporary visual artists: Jonny Detiger, Nevil Dwek and Beatrice Pediconi. The exhibition presents selected works from the three artists in a visual treat of photography, painting, sculpture and sound.



Jonny Detiger Poodle Pool
52 x 66 Acrylic, Marker, oil pastel on canvas




Nevil Dwek Away
UV printing on aluminum, Edition of 3, 40 x 50




Beatrice Pediconi Alien Q
Courtesy sepiaEYE, Archival pigment print on Hahnemuhle
barita paper of oil paint on water
---
other recent exhibitions:
BLOOM / WILT / BLOOM
Curated by Michele Mack and Elga Wimmer
Sculptures, Paintings, Photographs, Works on Paper, Prints, Objects
Artists include: JOSEPH ARTHUR, DONALD BAECHLER, INMA BARRERO, CRASH, MARK DEMURO, MICHAEL G. ENNS, SHEVA FRUITMAN, HEIDE HATRY, HILTON BROTHERS, ALEX KATZ, SCOTT KILGOUR, JEFF KOONS, CARLOS ROLONDZINE, DONALD SHERIDAN, JONATHAN SINGER, PAUL SOLBERG, DONALD SULTAN, ANDY WARHOL
April 12 – May 5, 2018
Opening Reception: Thursday, April 12 - 6 to 8 pm
"Like the lily, That once was mistress of the field and flourish'd, I'll hang my head and perish." (Shakespeare, Henry VIII)
Flowers are a beautiful and powerful symbol of life across the ages, and when the petals fall off the rose, or the lilies decay, they also have come to represent peace in the afterlife—every civilization & culture in human history has derived different meanings from different flowers, according to their mysterious rhythms. Perfumers who create scents make sure there is a note of decay to startle the senses: always a reminder that where is birth, there is death.
Duality held side by side is the matter of most things. The astonishing resilience of our nature is matched by the extraordinary fragility of our lives. Much of the complexity of our human trajectories defines itself within these two boundaries, one pulling toward life, one flirting with death (Barbara Stehle on Inma Barrero)
SPECIAL THANKS TO JULIE PANEBIANCO
SPONSORED BY SEA GRAPE WINE SHOP, 516 Hudson St., 212-463-7688
MICHELE MACK FINE ART
michelemackfineart.com
michelewinter@me.com
917-453-2642
---
Shirley West, "Cloud Woman", 1958, 30" x 40", oil on canvas
West By West
Sculptures and Paintings by Shirley West
Curated by Roxane West and Elga Wimmer
March 8 – April 5, 2018
Opening Reception: Thursday, March 8, 6:00-8:00 pm
Shirley West (1928 - 2010), was a painter and sculptor, originated from Texas, who lived in Tribeca, New York, for most of her artistic life. One of her teachers was Max Beckmann, who, in the 1950's, invited her to study with him at the University of Colorado, Boulder. West had her first solo show of drawings and paintings at the Museum of Modern Art in Miami in 1961.Throughout the '60's and '70's, Ms. West was active in the Art Students League in New York. Between 1968 and the early '70's, she built three large concrete outdoor sculptures that were constructed and remain on permanent display in Gainesville and Micanopy, Florida. A late highlight of Shirley West's career was her solo show "Discovery: A Retrospective" in October and November of 2009 at the Chelsea Art Museum, New York.
The current show, "West by West" features paintings and sculpture dating from the 1950's to 2005. West's early paintings are reminiscent of Leger, and Picasso, yet have a distinctive style all their own. Two large female portraits in earthy colors (1950's) demonstrate the latter. In some of the still life paintings from the mid '50's, we see the influence of Cubism and Morandi. This small survey of West's work shows her to have been a strong proponent of figurative expressiveness, as well as an abstract sculptor of considerable achievement. Her welded and engraved rocks, resembling a diary in stone, are pure visual poetry. Some evok"Shirley West is both an explorer and a traditionalist. Within the confines of her style, we can see someone dedicated to the pursuit of a larger sensibility, in both the dimensions of the work, and the size of the ambition behind it. Thus it is easy to see this show as indicative of someone who has come full circle, in consonance with the four directions she has painted so vividly."e Henry Moore's esthetic and Asian Scholar Stones, others are just found objects as those utilized by Land Artists, such as Richard Long.
Ms. Roxane West, of New York and Dallas, Texas, oversees the Shirley West collection and is the late artist's niece. Ms. West is an art collector with extensive experience representing various artists."Shirley West is both an explorer and a traditionalist. Within the confines of her style, we can see someone dedicated to the pursuit of a larger sensibility, in both the dimensions of the work, and the size of the ambition behind it. Thus it is easy to see this show as indicative of someone who has come full circle, in consonance with the four directions she has painted so vividly."
New York writer Jonathan Goodman offered the following judgment in his text on the Chelsea Art Museum Retrospective:
"Shirley West is both an explorer and a traditionalist. Within the confines of her style, we can see someone dedicated to the pursuit of a larger sensibility, in both the dimensions of the work, and the size of the ambition behind it. Thus it is easy to see this show as indicative of someone who has come full circle, in consonance with the four directions she has painted so vividly."
Ms. Roxane West, of New York and Dallas, Texas, oversees the Shirley West collection and is the late artist's niece. Ms. West is an art collector with extensive experience representing various artists.
---
Jonathan Singer, 5 Pointz Mural (Blue) Queens from the Graffiti Series, 2004, printed on Japanese Kozo paper
Jonathan Singer, Graffiti Hall of Fame by Cycle & Ernie, 2003, photograph
Ghetto Fab
Dr. Jonathan Singer
February 8 – March 3, 2018
Gallery hours: 12pm – 6pm or by appointment.
---
Soft Power
Aisha Bell, Sharon Lockhart, Kerri Scharlin, Carolee Schneemann, Anita Sieff, Carol Szymanski & Nicola L
December 1, 2017 – January 27, 2018
(closed December 22 to January 9)
Gallery hours: 12pm – 6pm or by appointment.
In his 2004 publication Soft Power Joseph Nye asserts that, "Seduction is always more effective than coercion, and many values like democracy, human rights, and individual opportunities are deeply seductive." According to Nye, soft power rests on several resources, one of them being its culture (in places where it is attractive to others), which is clearly demonstrated by artists in this exhibition. The underlying socio/political messages of seven contemporary artists in this show are visually communicated with strong concepts, and power, while presented in a poetic, symbolic and mythological way.
Aisha Bell
"De crown." These crowns explore our shared histories as perpetrators, victims and beneficiaries of imperialism, colonialism, and fascism. A symbol for the shifting face of power dynamics, these heavy fragile and uncomfortable headpieces invite the viewer to wear the crown and metaphorically redistribute the balance of power.
This installation is part of an ongoing project to make art accessible using social media as the point of access. The artist suggests: If you would like to participate in this project, please stand underneath the crown and place it upon your head. Rise up slowly: it is heavy. Take a photo and post to Instagram with the hashtag #DEcrown (Aisha Bell, 2017)
Sharon Lockhart
In June 1997, Sharon Lockhart, Laura Owens, and Frances Stark mounted a group exhibition at Blum & Poe Gallery in LA. The three artists offered works in distinctly different media — a photograph, a painting, and a drawing; yet, through an intense, often daily conversation involving discussion and examination of each other's work, they influenced each other in varying ways. In the photograph by Sharon Lockhart the three artists (Lockhart, Stark, Owens, left to right) pose in sack-dresses that collectively spelled out "California Republic" from the state flag.
Facing sideways from the camera, pieced together from strips of cotton and felt, they stood, disengaged, highly bored.  The conceptual spin of Lockhart's picture, it seemed, was to turn down the charm on the very notion of the "publicity" photograph. The portrait, a very different vision of the young "LA woman artist" spawned on the pages of Harper's Bazaar, also reads as a pointed declaration of independence by three women confronting a male-dominated, New York-centered art world.
Kerri Scharlin
"Marina Adams titled her first solo show at Salon 94 'Soft Power,' a term she borrowed from political scientist Joseph Nye, which refers to a strategy of seduction over coercion. Soft power is getting others to want what you want, not by dictating, but by influencing desires. When I encounter an artist's work for the first time, I bring to it everything I've seen and learned over the years. Am I seduced? Do I love it? My paintings of women artists in their studios start when I succumb to an artist's body of work.  In 'Marina Adams in Her Studio' the artist is shown sitting in her studio, a place of dreaming, freedom, play, creation, birth, anger, love; an enveloped world. From my studio I can imagine her in her studio, and while I can be enticed by her work, I can also commune with her in the raw, fertile warmth of her studio." (Kerri Scharlin, 2017)
Carolee Schneemann
The work "Devour/Goya" is built upon the juxtaposition between what Schneemann terms the "ecstatic normal" of quotidian moments and atrocities. "Evanescent, fragile elements" of domesticity are contrasted with "violent, concussive, speeding fragments" of "political disasters" and "ambiguous menace." As in "Precarious," the momentum of the visual vocabulary belies the horrific subject. The architecture of the grid and the recurring relationship of the body to social politics are present throughout the artist's work. (Soyoung Yoon) Like Goya, Schneemann presents a socio/political critique, softened with personal, intimate and poetic imagery.
Anita Sieff
"This is a photograph I asked my friend Ilaria d'Atri to take while I was shooting last July in Naples. The location is called 'Solfatara.' It is a volcano upside down: the top is underneath the earth and on the surface boiling lava holes emanate sulfur vapors. Right now the location has been sequestered due to a major incident where three people died. I wanted to represent a new beginning, a sort of portal into a new stage of humanity. I consider it a self-portrait where my power is apparently nonexistent (and my figure is the smallest curled up on the right) but through such power I create this vision of mainly powerful women presences pointing to a new era." (Anita Sieff, 2017)
Carol Szymanski
"These prints come from a larger body of work called 'The Redundancy Project.' The project (an offshoot of my email project cockshut dummy) took off from a text I wrote using words, phrases, and expressions used for referring to someone being fired from a job—whether from the point of view of the one being fired or the one doing the firing. This language often registers the discomfort the subject causes, even when trying to sustain a tone of distance or indifference, or a pose of bowing to necessity, in order to mask the emotional intensity experienced not only by the person being fired but by the person firing them as well as by others in the workplace who are always affected by the firing. There always seemed to be a sort of dance around the subject, a kind of indirectness, reflecting embarrassment, humility, or alienation, as well as a certain level of secrecy or euphemism in speaking about it. Of course that was before we found ourselves with a President who found fame as the man who liked to bellow, "You're fired!" But then he doesn't seem to believe in soft power." (Carol Szymanski, 2017)
Nicola L
Nicola L's oeuvre has always included the shape of the head, and the thoughts emerging from it in the form of words. In the series of works on paper in "Soft Power," Nicola L's heads spit out words of destruction, war and death – one part of this series titled "Rire" ("Laughter") is missing. The artist's favorite expression – despite gloomy social or world politics – is as always: "Il faut rire" ("we have to laugh"). The banner "Same Skin for Everybody" refers to the artist's series of performances with a coat for 12 people. The performers – moving under the direction of the artist – are all equal once underneath the same coat. The underlying socio/political message is always prevalent in Nicola L's work, but it is never forceful or "in your face," a perfect example for "Soft Power."
The viewer physically and emotionally interacts with art, and by doing so moves art into life. When you move art into life, you move into politics.
---
Sandra Gottlieb, A Cloud Study, Sunset #6, 2016, archival digital C-print, 30 x 40 in
Free Form Five
Sandra Gottlieb, Sharon Kagan, Bobbie Moline-Kramer, Rebeca Calderón Pittman & Susan Sommer
Curator D. Dominick Lombardi 
October 7 – November 18, 2017
Organized through Katharine T. Carter & Associates
Chelsea, New York City: Curator D. Dominick Lombardi's premise for the exhibit Free Form Five is that while the five artists' selections of subject matter, process, media and aesthetic, are very different from each other – they all make art that reveals a new and compelling depth of perception. Fixed ideas and familiar notions are eclipsed by free form innovation, as these artists leave behind just enough information to ground their content in the known.
Media Coverage
:
Huffpost
||
Culture Catch
||
Art Quips
Sandra Gottlieb's fantastical photographs of monumental cloud formations possess surprising color and weight, much different than what we might expect at sunset. Gottlieb takes these photographs from a unique perspective, once familiar forms become more tactile and intense, a parallel view that has just the right mix of dizzying detail and frightening proximity.
Bobbie Moline-Kramer, Let's See That Again, 2017, oil graphite & acrylic on wood, 6 x 6 in
Sharon Kagan, Painting 3, 2016, mixed media, 20 x 20 in

Sharon Kagan finds and expresses the complexities of the universe in a most benign place. Like a physicist explaining matter and energy, or a mystic relaying their thoughts on the forces of life and fortune, Kagan constructs her images to reveal an interconnectedness that is as much about the mysteries and movements of life sustaining elements as it on the subject of form and representation.
Bobbie Moline-Kramer most intuitively turns human emotions into an array of abstracted vignettes. Beginning with previously painted realistic portraits that bear expressive facial features, she over-paints them with an intricate vocabulary of spontaneous shapes and communicative colors, thus obliterating most of the detail. Moline-Kramer's improvisations react to and expand upon the portraits taking us to a variety of non-linear leads and ascending levels.
Susan Sommer, City Squares, 2016, oil on linen, 66 x 52 in
Rebeca Calderón Pittman, Lacoste, 2016, acrylic & ink on board, 54 x 32 in



Like a waking dream, Rebeca Calderón Pittman paintings capture enough "reality" of an interior or exterior space providing a common experience or memory, that both develops and eradicates description. As in the meanderings of daily life, we receive a sustainable amount of information to keep us in the moment as we pass through space and time to a calming illumination.
Susan Sommer sees the changing seasons and accompanying movements of animals as a constant reminder that nature is the ultimate bringer of stability and change. Instead of making accurate representations, Sommer uses cousin shapes, complementary hues and cohesive compositions, to achieve an elusive holistic harmony between form and color, and man and nature.
Exhibition management and additional information, contact Robert Curcio 646.220.2557, curcioprojects@gmail.com
---
Diaspora, Drifting and Accumulation:
Long-Bin Chen Sculptural Works
September 7 – September 30, 2017
Frederieke Taylor Gallery is pleased to present a solo exhibition of Taiwanese artist Long-Bin Chen on view at the Elga Wimmer PCC located in Chelsea at 526 W 26th Street #310.
Known for using books of every kind; phone books, catalogs, newspapers, and magazines, Long-Bin Chen creates complex, beautifully detailed sculptures of Buddha heads, Western icons such as Beethoven and Freud, human faces, warriors and animals. These creations, at first glance, resemble stone or marble. Long-Bin also creates installations of life-scale hanging figures, as well as larger-than-life heads one can walk into, made up of approximately one thousand phone books. All his sculptures and installations are made of recycled materials because the reuse of old material is an important aspect of his work.
For this exhibition, the artist has created a large scale hanging installation composed of several hundreds of books. An emotionally torn figure floats in the air followed by a trail of literary works, books and papers. This overload of information, flowing from the sculpture, represents the artist's critique of our consumerist "paper society".
Using traditional sculpting techniques, Long-Bin challenges both the cultures of his homeland and his American home to create an art based both on a reverence for the literary culture and an appreciation of contemporary sculpture. Long-Bin Chen explores different cultural meanings seeking to combine ideas and concepts from the East with those from the West and expresses what he considers a cultural conflict and problem with communication in the world.
Born in Taipei, Taiwan in 1964, Long-Bin Chen currently lives and works in New York and has exhibited widely, in the United States, Germany, Taiwan, Japan and Hong Kong. He has participated in several exhibitions at the Frederieke Taylor gallery and his work was featured at the Museum of Arts and Design in New York. Long-Bin was an artist-in-residence at MassMOCA. His work was included in the Holland Paper Biennal, and has been shown around the world in locations including the Taipei Cultural Center and the Fuller Craft Museum in Brockton, MA , and was included in the group exhibition "The Missing Piece" organized by the Dalai Lama Foundation. Most recently, his work was featured at the Everhart Museum in Scranton, PA, in an exhibition titled "Between The Covers: Altered Books In Contemporary Art". Catalogues to this exhibition are available from the gallery.
---
Space Totem, 1997, bronze and stainless steel, 59 x 15 x 15 in
Strong-Cuevas

Face to Face
May 3 – May 27, 2017
Opening Reception Wednesday, May 3, 6-8 pm
Elga Wimmer PCC is pleased to present Strong-Cuevas' first solo exhibition at the gallery. The exhibition will feature fourteen sculptures with eight drawings all from the 1980's to this year.
Of her own work, Strong-Cuevas has said; "There is a meditative quality in my work – interior investigation – and I'm also fascinated by physics, cosmology, and what's out there in the universe. The macro world, the micro world, and the material world are all part of one thing, really."
In "Brainwaves and Archetypes, The Sculpture of Strong-Cuevas," Donald Kuspit posits Stong-Cuevas' sculptures as "cosmically open and epic in scale or hermetically enclosed and intimate in scale, whether constructions or cast in bronze, whether involving single or multiple heads, fuse the modernist traditions of primitivist expression and pure abstraction, confirming their originality by reconciling the opposites. They are, indeed, imaginative brainwaves of the archetypes."
Space Totem, 1997, has three stacked mask-like heads - the lowest with eyes shut, the middle head with eyes slightly open and the top head with eyes wide open - contained in a stainless-steel frame telescoping towards an aperture that opens to the world. A metaphor for the life force contained in all of us to go further than our physical selves, to reach beyond what is essentially known.
Strong-Cuevas has had over 20 solo and 50 group exhibitions nationally and internationally. She is included in the collections of the Bruce Museum, CT; Grounds for Sculpture, NJ; Guild Hall, NY and The Heckscher Museum of Art, NY. Articles and reviews include: Architectural Digest, Newsday, New York Observer, New York Times, Sculpture Magazine and World Sculpture News.
For further information contact: Elga Wimmer PCC: 212.206.0006 elgawimmerpcc@gmail.com / elgawimmer.com. Robert Curcio: 646.220.2557 curcioprojects@gmail.com / curcioprojects.com.
---
---
The Next Step
Maelee Lee
February 23 – March 18, 2017
Opening Reception: Thursday, February 23 6:00-8:00 pm
Presented by Elga Wimmer PCC and CurcioProjects
---
Daily Routines
breadedEscalope (functional art collective, Vienna)
January 19 – February 18, 2017
Opening reception: Thursday, January 19; 6 – 8pm
ELGA WIMMER PCC in collaboration with curcioprojects is pleased to present the exhibition daily routines by the Vienna artist group breadedEscalope. There will be a special performance, Zen-Rug, at the gallery for 4 pm on the 19th. Due to space restrictions, to attend please RSVP elgawimmerpcc@gmail.com.
Launched in London in 2007, the Vienna-based art and design collective breadedEscalope — Sascha Mikel, Martin Schnabl and Michael Tatschl — deals with spatial structures and subject-object relations. Analyzing and questioning daily routine are constant factors in the group's practice, and keeping everyday life in check is the point of departure for objects, installations and performances that bridge the applied and visual arts. Works by breadedEscalope are in the collections of MAK, the Hofmobiliendepot (Imperial Furniture Collection) and the Vienna Museum, and they had received the Outstanding Artist Award during their solo show at the Kunsthaus Baselland in 2014. Their last group show in New York ran until mid-January at the Austrian Cultural Forum as part of Vienna Design Week. daily routines is their 1st solo show in the US.
daily routines
daily routines present a body of work addressing such themes as the perception of time, isolated consciousness, and the illusion of order, all of which depend on "social habitus." The show focuses on the habitual, the normative, the average—things that we don't give attention to, since they are anchored in daily routine. Considered self-evident, these behavioral patterns and internalized values claim the status of unquestioned reality. The objects and installations of breadedEscalope, however, play contentiously with notions of use value and consumption. The works' intense subject-object dialog opens new perspectives and a broader discourse. On the one hand, daily routines represent monotony, everyday life, activities "frozen in time"; on the other, it evokes the comforts of familiarity, competence, security, and tradition. It is in the ambivalence between these two meanings that we can find the ideal balance for a fulfilling life. This exhibition suggests conceptual niches and possibilities "between the lines." The artworks serve as a podium for interaction and exchange with the viewer.
Bar Non-Lieu
In its dimensions, the Bar Non-Lieu is indeed referring to conventional bar furniture. Its central claim to be a non-place, however, is ultimately obtained by the opportunity to enter the furniture and thus be able to experience it as space. This shifted perspective expands the viewer's perception of the piece to an atmospheric bar with room for two people. Thereby, the Bar non-Lieu clearly focuses on interpersonal dialogue and its plain and minimal design offers the perfect setting for an intimate conversation. By closing both doors, you can create a multifunctional space of retreat. From the outside, only the legs of the guests are visible. Gestures and words, however, remain secret. The interior's design enhances the visitors' voices acoustically and you can hear yourself clearly, while exterior noise is shielded from the outside. The central bar-table provides with the ideal distance between the two dialogue partners.
Zen-Rug
In the installation Zen-Rug a merely functional component of a vacuum cleaner is translated into an aspect of a higher ritualistic order. By developing the absurd product of a glass vacuum cleaner nozzle—hand blown by artisans—breadedEscalope invents a new version of the classic device. In a performance, the artists, with the help of their specially designed vacuum cleaner, imprint a design on carpets that resembles a Zen garden. Here the desire for order and symmetry—prevalent in Zen culture—meets individualism, self-discovery. spirituality and artistic development.
Your Clock
Clocks largely determine our daily routine. Contrary to the usual chronometers, however, Your Clock mostly stands still. It doesn't impose a flow of time on the viewer. Instead it shows a single moment on its dial—the moment of a recent interaction with a human. The clockwork was modified in such a way that one has to pull a chain to activate the dial mechanism. The clock then "catches up" on the time that has passed since it was last activated. It thus renders otherwise timeless space both visual and auditory. Household appliances usually save time, but Your Clock instead steals time from its user. It thereby creates an intense relationship, demanding attention! Through restraint of information the user is able to "gain" a certain quality of life. Your Clock is less about the dictatorial nature of time than about "time in between," which opens up another way of measuring duration. It allows users a meta-level, giving them the possibility to decide about the passing of time!
For additional information and images contact: Elga Wimmer at 212.206.0006, elgawimmer@gmail.com and Robert Curcio at 646.220.2557, curcioprojects@gmail.com
---
Ray No 9, 2016, oil & wax on canvas, 35.5x35.5 in (90x90 cm)
Mirror Test
Osmo Rauhala
November 22 – December 22, 2016
Opening reception: Tuesday, November 22; 6 – 8pm
What is consciousness and does it exist outside of the human species? Mirror Tests or Mirror Self-Recognition Tests (MSR), study whether different animals can recognize their reflection on a mirror as themselves. If they recognize themselves, they are aware or have consciouness. Very few animals have this ability: chimpanzees, elephants and dolphins do, while dogs and horses do not. Surprisingly, Rays, the fish with wing-like fins and a remnant sting barb, express this awareness.
In his second exhibition at Elga Wimmer PCC since 2005, Mirror Test, Nordic painter Osmo Rauhala continues his convergence of art, science, and nature. The exhibit comprises two new series of paintings Forms of Silences and Garden of Atlantis, and paintings and a video on DNA which Rauhala calls "the great narrative of modern man."
The six large paintings and collection of smaller paintings of Forms of Silences are considered to be "portraits" of various rays. Painted with a thin monochromatic background, the ray's portrait either blends with the background or sits in stark contrast to it with bright glossy colors. In some pieces, there is a color square which Rauhala incorporates from a MSR text underlining the art and science connection to the image of the animal.
In the paintings, Garden of Atlantis, all of life is surrounded by water as if seen in a dream. The paintings are more poetic and visionary being loosely drawn from the myth of the city of Atlantis, rather than scientific concepts as in the other pieces.
The video, Book of Life, 2012, and the series of paintings entitled The Guardians of The Word, delve into Rauhala's concerns over DNA. While we know the alphabet of life – TCGA – we cannot comprehend the narrative. If we cannot fully understand the narrative, then there is the potential of mutations. This is why the letters of DNA in the video and paintings are caught falling like snowflakes chaotically entwining and crossing. Rauhala sees the moths (nature) resembling knights with spears as guardians of DNA (the word).
In an interview from 2013, Rauhala explained his views - "Life is complex and full of mysteries and we should be humble in front of it. Art is one tool on our way to understand the world around us, as well as science, philosophy and religionBorn on a small organic farm, Rauhala continues a 14 generations long test about natural phenomena.
Osmo Rauhala lives between Finland and NYC. Since 1990 he has embarked on a series of video installations. In 2017, he will have a solo exhibit at the Didrichsen Museum; Helsinki, Finland. He has over 50 solo exhibits in Germany, Netherlands, France, USA, Canada, Brazil and the Scandinavian countries. Rauhala has had 15 solo museum exhibitions including Groningen Museum, Netherlands; Museum of Modern Art, Rio de Janeiro; Stadtmuseum Ratingen, Germany; and the Museum of Contemporary Art Millesgarden Stockholm, Sweden; Kiasma - Museum of Contemporary Art at the Finish National Gallery, Finland.
Hours: Tuesday through Saturday, noon to 6pm. For information contact: Elga Wimmer at 212.206.0006, elgawimmer@gmail.com and Robert Curcio at 646.220.2557, curcioprojects@gmail.com.
---
Nicola L and The New Millennium:
The Head, L​aTête, La Cabeza, Il Capo, Der Kopf
A long day's journey to the end of the skin
September 15 – October 15, 2016
Opening Reception September 15, 6-8 pm
Elga Wimmer PCC in association with curcioprojects, is pleased to present a solo exhibition of Nicola L - Nicola L and The New Millennium; The Head, L​aTête, La Cabeza, Il Capo, Der Kopf. A long day's journey to the end of the skin. The exhibit features three of Nicola L's signature heads from 1991: Earth, Forest and Fire Head, a set of early paintings around the same theme, with three sets of Giant Penetrables from 2002 and 2012.
---
20 UNDER 20 Younger Than Rimbaud
Curated by Elga Wimmer and Robert Curcio
Artists include: Cole Billik, Ewan Creed, Catalina Covacevich, Kiara Dunkley, Rebecca Finley, Charlotte Fox, Atlanta Japp, Ainsley Kass, Sophia Klebnikov, Talia Kirsh, Evan Sebastian Lagache, Anna Lee, Lola Loening, Jessica Lu, Kathryn McLane, Samantha Peck-Sanders, Nora Peachin, Lily Pinchbeck, Livy Porter, Maia Roman, Ajani Russel, Willa Schwabsky, Ellie Start Manos, Atticus Wakefield
July 1 – August 5, 2016
Opening Reception: Thursday, June 30 - 6 to 8 pm


Atlanta Japp
Untitled, 2016


Willa Schwabsky
Self Portrait, 2010


Charlotte Fox
Plaything, 2015


Kathryn McLane
The Man of Lyon, 2016
Part of what has intrigued generations of readers about the poetry of Arthur Rimbaud is that he'd written all his great works by the time he was 21 – time will tell with this group of exciting emerging artists! There is a special raw quality to this work where the elements of their time and their age come in to play. It is a fun and engaging group exhibit of great diversity, including painting, drawing, collage, sculpture, photography, and video, with works gathered from around the U.S., Europe, and Latin America, giving a wide-ranging snapshot on early talent in all its freshness before it is manipulated for better or worse by teachers and the market.
Speaking of Rimbaud, Daniel Mendelsohn in The New Yorker wrote, "The sixteen-year- old went on to make an assertion that Graham Robb, in his idiosyncratic yet magisterial 2001 biography, refers to as the 'poetic E=mc2': 'Je est un autre' ('I is someone else'). His insight, plain perhaps to us in our post-Freudian age but startling in its time, was that the subjective 'I' was a construct, a useful fiction—something he'd deduced from the fact that the mind could observe itself at work, which suggested to him that consciousness itself, far from being straightforward, was faceted. ('I am present at the hatching of my thought.') He suddenly saw that the true subject of a new poetry couldn't be the usual things—landscapes, flowers, pretty girls, sunsets—but, rather, the way those things are refracted through one's own unique mind. 'The first study of the man who wishes to be a poet is complete knowledge of himself,' he wrote in the letter to Demeny. 'He searches his mind, inspects it, tries it out and learns to use it.'"
Thanks to Rush Arts, Willa Schwabsky, Atlanta Japp and Kathryn McLane for their introductions of fellow artists and support of this exhibit!
Gallery Summer Hours: Tuesday through Friday, noon to 6pm. For information contact: Elga Wimmer at 212.206.0006, elgawimmer@gmail.com and Robert Curcio at 646.220.2557, curcioprojects@gmail.com.
---
a distance as close as it can be
Carol Szymanski
April 1 – April 31, 2016
Elga Wimmer PCC is proud to present its fourth solo exhibition of works by Carol Szymanski. The exhibition has been curated by Anne-Brigitte Sirois.
The Cibachrome photographs presented in this exhibition are offshoots of Szymanski's 2015 sculpture series solfege inflatables and her 2015 painting series Icons: light reflections of the paintings' colors bouncing off the Mylar silver surfaces of the sculpture. With these abstract yet accurate and unmanipulated images, Szymanski expands the language of her perceptual communication paradigm while deepening her conceptual investigation of Arnold Schönberg's 12-tone serialism and Walter Benjamin's concept of aura, "a strange weave of space and time, the unique appearance of a distance as close as it can be."
The exhibition also includes a text work derived from Szymanski's decade-long cockshut dummy email series. Here, parallel points of views and connecting perspectives converge allegorically through elusive sensorial feelings in various metaphorical situations:
Then
as to titillating the visual nature. A hand was raised in the audience, "Can you speak to the visual aspect of metaphor from your titled position as professor of philosophy of art, not aesthetics as you carefully denied earlier but pronounced instead your obedience to philosophy of art as a more clear definition of yourself?"
"The visual, I have nothing to say about as to its regards to metaphor because metaphor refers only to language."
OH
the mere making thus becomes metaphor for its own sake for if there is no metaphor in the visual as opposed to in the lingual then art merely postures itself in some identity theory or other."
Carol Szymanski is an internationally exhibited artist who has been the recipient of the Rome Prize and a National Endowment for the Arts fellowship, among others. She will launch Lost Contact With 12 Sentiments, a new work in the form of an instagram and an email, as a successor to the cockshut dummy on May 1, 2016. Please view on Instagram @cockshutdummy or request email instruction.
---
Richard Humann, The Songbird Sings of Home, 2015, ink on styrene, copper, paint
From Water to Light
Richard Humann
Triny Prada
February 25 – March 24, 2016
Elga Wimmer PCC in collaboration with LuxArt, Taipei, is proud to present the work of New York artist, Richard Humann, and Paris based artist, Triny Prada. Both artists, though different in their approach and realization of their work, have themes of water and light prevalent throughout them.
Richard Humann will be exhibiting his large-scale sculptural installation, The Same River Twice along with smaller sculptures and drawings. In The Same River Twice Humann presents a 32 foot long recreation of the Hudson River, but instead of the river being filled with water, it's filled instead with thousands of cut up words of ink on paper from books and writings that inspired him to move to New York City many years ago from his hometown in the Hudson Valley. For his sculptural bird nests, he has asked people from all over the world to send stories of their youth to him, written in their native language. Humann then took the texts and wove them into bird nests. The work is entitled, The Songbird Sings of Home and will be presented throughout the gallery on sculptural copper branches. Other work includes a series of drawings of graphite on paper, and an edition from his series, Artist Statement.
Triny Prada, Invisible Powers, 2015
Richard Humann was included in the 2003 Venice Biennial, has exhibited in international museums such as the Gabarron Foundation in Murcia, Spain, the Tampere Art Museum, Tampere, Finland, and the Daelim Contemporary Art Museum, Seoul, Korea. Humann is a recent recipient of the Pollock-Krasner grant.
Triny Prada combines light and water in her installation, comprised of Murano glass and gold sculpture, and a new series of paintings made with thread, gold powder, gauze, 22 carat gold leaf, and vinyl paint. The glass sculptures presented at the last Biennial in Venice, titled Invisible Powers, were made 2015 in Murano.
The translucency of this work with a drop shaped cell in the center, recalls the body and the cell, which is reminiscent of early Kiki Smith glass sculptures referring to body parts. In this case, however, it is the inside of the body, the part we normally cannot see. The creation of this vessel from liquid white-hot glass symbolically gives life to a new cell, a renewal, a new life.
Her series of new paintings in this show is titled Dialogues de Lucioles (Dialog of Fireflies). The artist states: "Through my paintings I bring you to seeing the phosphorences that bathe in the depths in which we are submerged, and that navigate along our cellular chains. In this way, each one of us, in taking in this experience, like a silent conversation, returns to one's own depths and uncovers the incandescences of one' most intimate state."
Triny Prada is an artist, born in Columbia, now working and living in Paris, France. She has participated, among others, at the Biennale in Venice in Palazzo Bambo in 2013 and 2015, and in 2014 at the Polytechnic Museum in Moscow, Russia.
---
Les Rogers, Never Part, 2015, oil on wood, 80 x 72 x 1.4 in
Just Married
Les Rogers
November 21, 2015 – January 31, 2016
Elga Wimmer PCC, in association with curcioprojects, is pleased to present Les Rogers' solo exhibition of recent paintings entitled Just Married. This will be Rogers' first solo exhibition with the gallery; he previously exhibited in the gallery's summer group show A Midsummer Night's Dream.
When Rogers began his new paintings on mass produced wood doors (referencing De Kooning's use of doors for his Women series, 1964/65) this past summer, he saw them as singles, without the intention of bringing them together as a diptych. Then in early fall when he placed the singles together as two, he recognized a connection between them as "couples"- either by being argumentative or by finding common ground they helped define and reveal each other.  Recently some of the paintings remain "single", but for many of the new "couples" they are "just married".
Bob Nickas, critic and curator, wrote of Rogers' approach to painting – "Rogers has a tendency to de-stabilize pictorial space. This intentional undermining of a picture gives it a tension and, at the same time, a (dis) equilibrium it would not otherwise have had. His intuitive, spontaneous approach is followed by a slower, deliberate activity – adding, subtracting, canceling out." While Rogers continues to de-stabilize and undermine his paintings through his layers upon layers of veils of watery colorful depth asserting themselves against concentrated solid formations, drips, daps, and splashes, he creates an immediacy found in Abstract Expressionism and a fluidity of action with a definitive brushstroke.  These direct and palpably "just made" panels are then brought together to create something altogether new—capturing a moment —the start of a new life together.
Les Rogers lives and works in New Jersey and graduated from the Rhode Island School of Design in 1989 with a BFA. Rogers will have a solo exhibit at Mier Gallery in Los Angeles next year and has had among others solo exhibitions at Galerie Suzanne Tarasieve, Paris; Leo Koenig Inc, Half Gallery, NYC; The Happy Lion, LA; Galerie Christina Wilson, Copenhagen; Galerie Michael Janssen, Cologne., Karlheinz Meyer, Karlsruhe.His work is in important private collections as Jerry Speyer, the Hall Art Foundation as well as Susan and Michael Hort Collection in New York, Elton John, UK, and among others in corporate collections as Bosch—Berlin and Prince Tabacco- Copenhagen.
---
60 Americans
Curated by Noah Becker, Terrence Sanders & Alexander Venet
Bobby Neel Adams, ShinYoung An, Michael Anderson, Anita Arliss, Jessica Barroso-Gomez, Noah Becker, Johanna Breiding, Shannondoah Buckley, Clayton Campbell, Ori Carino, Joe Castro, Eteri Chkadua, Mike Cockrill, Marcia Cooper, Kenny Cole, Stephen Collier, Gregory de la Haba, Michelle Elmore, Donna Festa, Nicholas Galanin, Tatiana Garmendia, Jenne Glover, Ronald Hall, Randall Henry, Musa Hixson, Heidi Howard, Mike Jacobs, Marcus Jansen, Chris Justice, Stephanie Keith, Nimai Kesten, Bruce Keyes, Lali Khalid, Miru Kim, Maria Kreyn, Adam Krueger, Hayoon Jay Lee, Daniel Maidman, Jamie Martinez, Michael Massenburg, Shiri Mordechay, Rebecca Morgan, AJ Nadel, Alex Podesta, Robert Preston, Rajko Radovanovic, Terrence Sanders, Tom Sanford, Sol Sax, Cheryl Schainfeld, Satomi Shirai, Jamel Shabazz, Aaron Skolnick, Jansson Stegner, Lynn Stein, Dan Tague, Betty Tompkins, Sam Trioli, Jonathan Viner, The Citizen X
May 21 – June 14, 2015
Opening Reception: Thursday, May 21 6:00-9:00 pm
Performance by: Hayoon Jay Lee @ 7:30 pm
60 Americans is a response to the ill-gotten gains of flipper based collectors, money corrupted and trend obsessed gallerists, shopping mall (puppy mill/factory) inspired art fairs, nepotism and favoritism of the made men and women of fast track MFA programs in America. This exhibition will offer an alternative perspective on what's arguably relevant and important in the current landscape of American contemporary art.
---
Nicola L.
February 13, 2015 – March 28, 2015
Performance: March 5, 7pm; RSVP required
Chelsea, NYC: Elga Wimmer PCC, in association with curcioprojects, is pleased to present French-born and NYC-based, Nicola L.'s Atmosphere in White. Presented at last year's Biennial of Liverpool, curated by Anthony Huberman, Atmosphere in White spans five decades of functional objects and furniture, and conceptual sculptures. Gary Indiana, critic and writer, observes that, "Nicola lives in a human universe, a world constructed by humans, and her work reclaims this humanity by reminding us at every point that our constructions emanate from within the envelope of flesh we inhabit."
Fragments of the body: a foot, an eye, a head, and a torso are transformed into a sofa, standing lamp, bookcase, and ironing board. A large white vinyl Sofa Foot, 1968-2013, and a round plastic Eye Lamp, 1969-2013, evoking a planet, represent the Pop era in visual as well as material aspects. The Library Head, 1979-2012, is a bookcase in the shape of a large wooden head where new and old information moves in, around, out and back in, creating an exchange both private and public. With a wink to Duchamp's "IL FAUT UTILISER LA JOCONDE COMME UNE PLANCHE A REPASSER" Nicola L.'s Woman Ironing Table, 2006, accentuates the duality of the sensual side of a woman with what is stereotyped as women's work.
Nicola L.'s series of Penetrables are soft sculptures where the viewer's body and the sculpture embody each other. Suspended from the ceiling, Atmosphere in White, 2005, the viewer "wears" it as a new layer of skin by entering your arms, legs, torso and head into the sculpture. Antartica, 2014, a white vinyl wall hanging with industrial looking gloves and a mask for the head which when worn references the frozen landscape. Pierre Restany, art critic and cultural philosopher, described the Penetrables as "the same skin for everybody."
Penetrables performances, like White Cape on March 5, have been staged since the early 70's on the streets of Paris, Brussels, Cologne, Barcelona and the Great Wall of China where many coats form one large coat simultaneously worn by performers. White Cape is a large white vinyl coat constructed of four coats, each of the four performers holds a mask with the name and photograph of one of the Beatles as they move through and out of the space to the song "Help!" A merger of contemporary thoughts on the body/skin with the sensibility of 60's era POP free style.
Nicola L. will be participating in the Tate Modern's upcoming The World Goes Pop, curated by Jessica Morgan presently director at DIA Foundation, NYC. Currently she is in the EXQUISITE CORPUS curated by Cora Fischer at SECCA, North Carolina. She was included in ARTEVIDA : politica / corpo, Museu de Arte Moderna and Casa Franca in Brazil. Nicola L. has widely exhibited, had film screenings and performed throughout Europe, Cuba and South America, and the US.
For further information contact: Elga Wimmer PCC: 212.206.0006 elgawimmer@gmail.com / elgawimmer.com. Robert Curcio: 646.220.2557 curcioprojects@gmail.com / curcioprojects.com.
---
Featuring Kathleen Elliot, Sandra Gottlieb, J.J. L'Heureux, John Lyon Paul, Rebeca Calderón Pittman, Gerry Tuten, Gail Watkins, and Martin Weinstein
December 3, 2014 – January 24, 2015


J.J. L'Heureux, Ross Ice Shelf 1, 2014, photograph, 32"x144"
New York, NY: Resonance and Memory: The Essence of Landscape is a group exhibition organized by Katharine T. Carter & Associates, hosted by Elga Wimmer PCC, curated and managed by Robert Curcio of curcioprojects. Each of these artists, in his or her own unique way, commemorates the profoundly mysterious, elusive, and imaginary qualities of landscape.
Kathleen Elliot's (CA) flameworked glassworks arose from her great love of plants, their life cycles and the beauty of all their parts – the spiritual connection she feels with nature in her own imagined Garden of Eden. Sandra Gottlieb (NYC) shapes perception, time and place in her sensual ocean images photographed at Rockaway Beach, Queens. In her sixth series, October Waves, she deals with the pure essence of each wave; the dramaturgy of the wave; its strength and strum and drang. J.J. L'Heureux (CA) has provided us with an image of a tiny portion of the Ross Ice Shelf... the face we see is 50-150 meters high and extends for 800 kilometers; in its entirety, it is the size of France. Overwhelming and awesome in its silent majesty, it remains fragile and ever changing.
John Lyon Paul's (NY) sculptural devices reference abstract, organic and geological forms, suggesting the burden of human suffering and hope. True to their material origins, he creates a deep connection to the fragile world that we inhabit. In Rebeca Calderón Pittman's (OH) recombinant drawings, reality becomes transparent; places that are ordinarily distinct become part of a single, flowing image space; her delicate layered drawings are dominated by the emptiness that pervades them.
Gerry Tuten's (PA) work investigates the relations between gestural abstraction, and her ongoing interest in nature, often illuminating the site she is rendering. Of an ephemeral nature, her paintings describe the intangible qualities of water and forest. Gail Watkins (MD) combines paint with organic substances (sand, stone, and glass), often mistaken for a geological sample; creating an intimacy between the viewer and work that is at once primitive, spontaneous, and powerful. Martin Weinstein (NYC) creates paintings on 3-5 sheets of plexiglass layered together to form an image of illusionistic depth; he interprets this special theatre by depicting the same scene multiple times, and by inserting discontinuous elements... a reminder of the tenuous nature of reality itself.
For further information contact: Katharine T. Carter, Katharine T. Carter & Associates: 212.533.9530, ktc@ktcassoc.com / www.ktcassoc.com. Robert Curcio: curcioprojects@gmail.com; 646.220.2557.
---
Ulla Enevoldsen and Vibeke Fuglsang-Damgaard
Curated by Thalia Vrachopoulos and Suechung Koh
December 5, 2013 – January 25, 2014
Ulla Enevoldsen likens the abundance and longevity of nature to humanity composing her works out of hand-made paper sometimes combining it with other materials like metal, stone, or even optic fibers. Consequently in her Human Snow Crystal, appears a human form juxtaposed upon a cut out of a snowflake. Enevoldsen works with other celestial phenomena as well orbs that can be read as galaxies, the moon, sun or planets. Moreover, she creates interactive sculptures such as Sea Gobble and Wave that come alive as the viewer approaches. At times they emit repetitive ocean wave sounds while simultaneously responding to light. With her constantly changing sculptures Enevoldsen overcomes stativity, creating dynamic pieces that interact with the viewer. Enevoldsen's installations although beautiful and subtle in coloration, contain a critical twist that is evident in such orb pieces as Ice and Stone, Ice Holes, and in Ice Sandseen in their deteriorating aspects. Ice and Stone's cool grayish/turquoise colors and pock marked surface are reminiscent of a moonscape while Ice Holes emits a feeling of coldness and melting ice in its blueness, and Ice Sand is much like a burning dessert.
Vibeke Fuglsang-Damgaard is environmentally aware with a focus on water energy from which everything flows. Her interest in water flows with that of the writer Austrian Viktor Schauberger whose works inspired her. He wrote of water reaching its highest density at four degrees, that it gains energy in curves and spirals, creating enough counter-streaming for trout to jump upward in a river. In her statement, Fuglsang-Damgaard points out that we live in water (amniotic fluid) before we are born. In her installation, a leaking faucet is attached to a pink cardboard box instead of a natural source. Furthermore, the box is open, as it ostensibly appears, the water has been depleted. In another area of the installation water is spilling out of an open blue box while nearby aquatic life forms appear to be swimming downstream. Visible upon closer examination these fish shaped forms contain hooks with fishing flies that necessitate we read them critically. Similarly, in the same installation is a heart-shaped area comprised of black daggers with blue water drops painted on them. What becomes obvious is that Fuglsang-Damgaard is an artist dedicated to the continuity of life creating her works from recycled materials so as to contribute to its survival.   All of the works in this show formulate a holistic message about the world's survival and the abuses perpetrated by humanity on the natural habitat.
---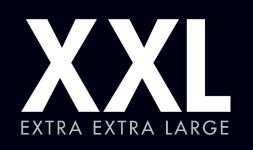 Lydia Dona, James T. Greco, Richard Humann, Nicola L, Gerard Mossé, Osmo Rauhala
June 19 – July 31, 2013
Artists have always been challenged by creating works on a very large surface, be they ceiling paintings, murals, graffiti, or projections of video or film. The artists in this show (Lydia Dona, James T. Greco, Richard Humann, Nicola L, Gerard Mossé,and Osmo Rauhala) have each created a large new work, or contributed one from an earlier series.
Bigger is not necessarily better, but in this case the viewer can be the judge, interpreting and enjoying the impressive over-sized work in this show titled XXL.
---
"DON'T FEED THE ANIMALS"
Yolanda Dominguez • Sean Fader • Nate Hill • Richard Jochum • Antonia Wright and Ruben Millares
Curated by FIT Art Market students, Class of 2013, School of Graduate Studies
May 2 – 25, 2013
The Art Market MA program at FIT is pleased to present Don't Feed the Animals, a group show featuring works by contemporary artists who transgress social norms to reveal the ways people respond to actions performed out of context. Working in a variety of mediums, the artists shock, amuse and satirize social behaviors by setting up absurd or outlandish situations to provoke viewers into questioning personal standards and the accepted rules of society.
In videos and stills of performances, several of the artists in Don't Feed the Animals make themselves intimately available to strangers: Nate Hill – dressed in a dolphin mascot costume – offers to let subway riders bounce on his lap, while Sean Fader invites people to make a wish by stroking his chest hair. Antonia Wright and Ruben Millares engage in a prolonged public kissing session while riding up and down a busy escalator, and Yolanda Dominguez criticizes the farcicality of the fashion industry in her videos, which show everyday women, who strike model poses in crowded public spaces that make themlook rather absurd and cause concern from people walking by.
Don't Feed the Animals is organized by FIT Art Market students, Class of 2013, School of Graduate Studies. In their second year, students take a two-semester practicum in which they organize, curate, and promote a group exhibition. They graduate from the program with the knowledge, skills, and experience needed for professional careers in the art market. The 2013 curators are Lisbet Krogslund Bertelsen, Rose Frisenda, Elizabeth Landau, Vivian Lee, Anna Matos, Kathleen Mulvey, Marcela Nascimento, and Kara Romano.
A fully illustrated catalogue will accompany the show. For further information, please contact Fitartmarket@gmail.com.
---
"Landscape, Memory and Desire"
Elly Cho
Curated by Dr. Thalia Vrachopoulos
April 4 – 28, 2013
---
---
Little Girl No. 3 by Zhijie Wang.
Oil on canvas, 180 x 150 cm, 2012.
"Crossed Signals "
Zhijie Wang
Curated by Dr. Thalia Vrachopoulos
October 4 – 30, 2012
Wang paints young girls in alluring stylized poses in fashionable clothing that in their pouting manner totally win our hearts. They invite us through their sexy demeanor and colorful attire to share their constructed spectacle. They are a cross between fashion models and Barbie dolls with porcelain skin. Their huge eyes, reminiscent of 1960s Keane figures, are heavily made up with long eyelashes, plucked eyebrows, and pouting lips in red lipstick. It can be said that Wang is stereotyping the fashionable consumerist modern female, but in reality he's engaging in tongue and cheek humor. Girl #5, #6, 7 and 11 are dressed in military uniform perhaps as an excuse to juxtapose the soft femininity of their painted faces against the rough army garb. Or, perhaps as a way of punning military dress that has become appropriated by the fashion industry today. Perhaps even to compare the sameness of this fashion icon repeated over and over in different costumes, with that of troops. But, though her morphology is similar, her moods, makeup and dress change to produce lively sexy females aware of their own power. These girls are not afraid and they're not objectified females because they're not vulnerable. They invite and warn us at the same time as seen in Girl #4 who holds a gun in her left hand while a parrot sits on her right arm. Girl #6 wears a red army hat and carries a pink backpack while smoking a cigarette. She turns away from us protecting her nude right breast with her left hand, all while she looks behind her. This is not an innocent little girl but rather a dangerous siren that Wang depicts. The devil wears Prada in Girl #9 who is highly made up, with bleached white hair and, except for a pearl drop earring and a purple pocketbook that conceal her body, is nude. This is not a vulnerable creature available to the male gaze but rather one who warns us through her demeanor-- crossed arms over the chest and head turned to stare at the viewer.
Wang's fashionable females are reminiscent of the 8th Century Chinese master Zhou Fang's many depictions of women as models of ideal feminine deportment as seen in his scroll Ladies Wearing Flowers in their Hair. Indeed it was very common during the Tang Period to create ideal female models in art because real women were forbidden to appear in public. A similar situation took place in ancient Classical Greece. Rather than paint individual personalities artists painted, women's roles. And as seen in both Fang's, and Wang's paintings, women have been rendered with meticulous detail in their wardrobe and make-up. The ancient models of deportment have now become fashionable femme-fatales.
---
Curated by Elga Wimmer:



Marta Ares & Susana Barbará. B.A. Ches, 2008.
Duration: 2 minutes